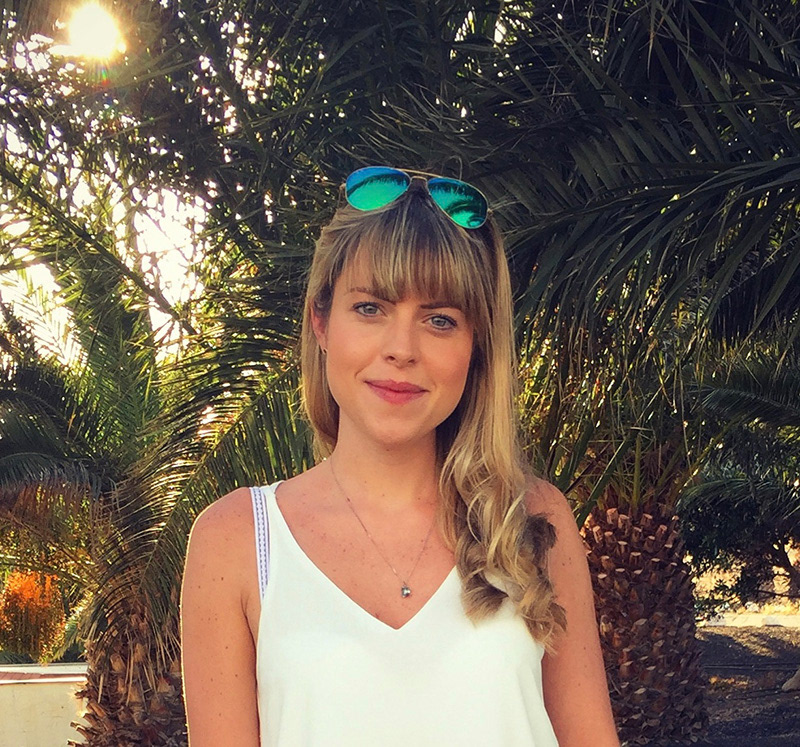 Hello I'm Jessica, a graphic designer and professional illustrator from West London. I have a sunny disposition, love to laugh, have fun and make the most out of life. I am a seasoned world traveller, gaining inspiration and seeking out the sunshine (and mojitos) in places of natural beauty. Nothing beats being outdoors in nature, keeping active and surrounding myself with positive people. A highly creative individual with a passion for both traditional art as well as digital design. I see every new project as a challenge and create vibrant, clean, contemporary and detailed design, bringing a unique take on any brief.
Most recently I have worked at Pistachio Design an agency in Marlow, where I enjoyed my role as a Junior Digital Designer. Here I was lead creative on a range of exciting projects both digital and print. It was great to become part of such a fun team after working freelance for a number of years. The lunch time runs by the River Thames were also a highlight.  
I have film credits as a professional costume illustrator and costume concept artist and have worked on James Bond's Spectre amongst many other major titles. The artwork was created on a one on one basis with award winning Costume Designers of the films in either traditional hand drawn pencil illustrations, watercolours or digital fully rendered artwork depending on the nature of the film. In 2016 I set up my own art business creating bespoke commissions for private clients and have a collection of bespoke pet portraits, pencil portraits and original paintings.
I have most recently graduated as a graphic designer in April 2019 from Shillington college in London where I retrained in three very full-on months. In 2012 I studied Illustration Visual Communication and graduated with a First Class BA Honours Degree from Birm

ingham City University. In my final year I specialised in fashion illustration with a dissertation and body of artwork depicting the changes of female fashion
silhouettes through the ages. I have also gained a Triple Distinction when studying Fine Art at Amersham & Wycombe College.
I have exhibited my artwork in group exhibitions, galleries and at Fine Art Fairs in: Richmond, Teddington, Kingston, Hampton Court and Esher. I was an exhibiting member of the Richmond Art Society.